Airlines' tariff systems are highly complex and nearly impossible to understand. Sometimes flights get more expensive the closer you get to the actual flight date. Sometimes the opposite is the case. The same applies to the distance flown. In not few cases, a longer (yet more indirect) flight is cheaper than a direct one. Airlines try to ensure that certain connections - mainly from tributary airports to their main hubs - are also profitable and used. They make them attractive with discounts.
Clever travellers came up with the idea of the so-called leg-skipping. That means that you book a certain itinerary, say from A to B to C, although you are actually only interested in the trip from B to C. The airline offers that trip cheaper than the direct flight from B to C (many business travellers do not mind higher prices to save the time). Instead of checking in at A, you go directly to B and try to do so.
Naturally, airlines don't like that. They deny the check-in and point at their terms and conditions that actually contain a clause saying that you forfeit any right to a partial flight if you do not use the whole trip. The German High Court had to decide about such a clause from British Airways a long time ago.
The Case
A British airline had sold tickets on its webpage www.britishairways.com. It had used the aforementioned clause and had been sued by a German consumer protection agency. The latter argued that the clause's consequence - all legs get automatically cancelled by the airline in case one leg is not used - is unfair for the consumer.
The Decision
The BGH issued a well-balanced verdict (04.29.2010, file no. Xa ZR 5/09). It stated that the airline has a legitimate interest in protection its tariff system against passengers that do not intend to stick to the itinerary from the start. However, the court also pointed out that it is basically a contractual partner's choice whether the other's obligation is used or not.
The German High Court comprehensively elaborated on why an automatic cancellation of the remainder of an itinerary (or in case of a no-show on the outbound part) is illegal and the respective clause therefore invalid. Passengers may have legitimate reasons for missing a leg (e.g. change of personal schedule or missed first flight/connection yet still the chance to reach the next airport).
A recalculation of the remainder was the court's hint towards airlines for future use.
Summary
The BGH showed limits yet also a compromise. Airlines can protect their tariffs but need to allow reasonable justifications. A recalculation in case of a missed leg or a no-show to the outbound flight is allowed but has to be conclusive and, more importantly, understandable from a passenger's perspective (another German court just turned down a major European carrier for failing to provide an understandable recalculation).
An automatic cancellation is basically a case of denied boarding and would entitle to compensation. Check out if you are entitled compensation via free compensation calculator if you are a victim of no-show or leg skipping policy.
This article does not provide legal consultation. It is solely intended to inform the public on a general basis. Please seek a legal professional's advise should you wish to be informed about your personal situation. Neither Click2Refund nor the author is liable for any consequences of any decisions based on this article.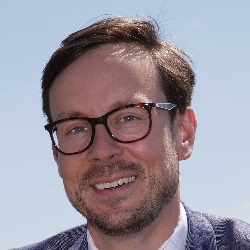 Written by: Christoph Przywara